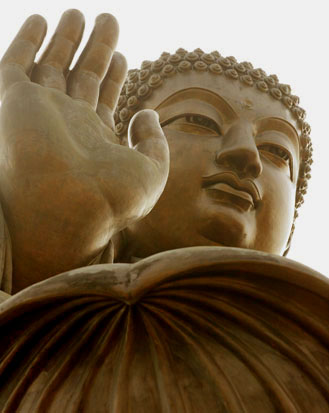 Robert Miller is a photographer based in New York City where he received a B.F.A. from The Cooper Union and was accepted into the Eddie Adams Workshop by a juried selection of his photographs.
Miller's work on 9/11 is in the permanent collection in The Library of Congress and published in several books on 9/11 including, "Here Is New York ". His work is also included in a Bill Moyers Frontline documentary about 9/11 that appeared on PBS.
His photographs of Manila were the subject of a broadcast interview in the Philippines on ABS-CBN.
EXIT ART, New York. Contemporary Slavery, 2011 Group Exhibit.
Miller's photographs have also been published in numerous magazines and newspapers such as Time, Newsweek, LIFE, US News and World Report, Business Week, Stern, Der Speigel, Paris Match, Rolling Stone, Vanity Fair, Elle, People, New York Magazine, The London Times, The South China Morning Post, USA Today, The New York Times, New York Post, NY Daily News, Newsday, and VOICE.

Tian Tan Buddah. Lantau Island, Hong Kong.